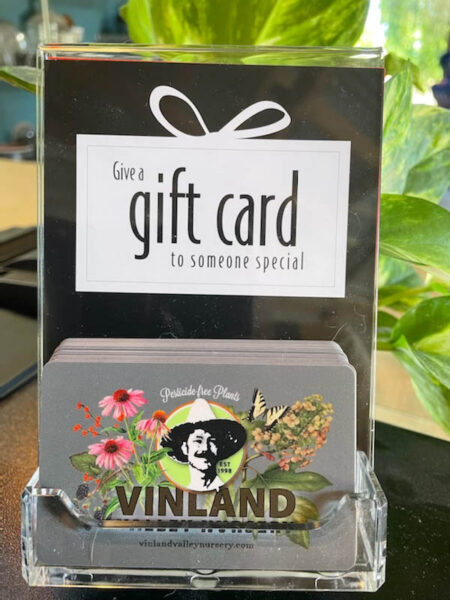 We offer gift cards in any amount. Reuseable, reloadable cards come in craft paper envelopes.
Add a unique gift envelope with notecard and decorative sunflower, rose, lily, or carnation for an additional $2.50.
Gift cards can be used to purchase any item or service at the nursery and never expire.
Available in the garden shop or by phone — call 785.594.2966. 
---
Gift certificates pair perfectly with gardening bandanas, poison ivy soap, Vinland Valley Nursery t-shirts and patches, tropicals and succulents planted in unique pots, and a myriad of additional unique items for plant lovers available in the garden shop. Purchase certificates at the nursery and round out your gift with a little something extra!