Design, Planting & Maintenance
Whether it's a makeover incorporating mature existing plantings or a blank slate to create from scratch, we can provide you with a range of design, installation, and maintenance services to fit your needs. We enjoy helping people create new outdoor spaces, refreshing gardens that just need a little pick me up, and providing the know-how and muscle when you need a hand to keep things in tip-top shape.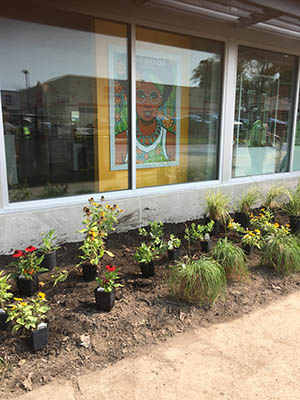 Delivery, Installation & Maintenance
Tree Planting
We charge 50% of the retail purchase price (minimum $100) for tree planting. That means a $200 large b&b tree is an additional $100 delivered and installed. Trees are planted with root starter/compost and mulched at no extra charge.
PLEASE NOTE: difficult to access locations, rock removal, extensive soil amendment and bed prep, removal of existing plant material, staking, and other additional labor will be charged an additional fee.
Landscape Installation
Whether you need shrubs planted to create a simple border or a complex new landscape installation, we can help. Planting may include bed prep and soil rejuvenation, mulch, and removal of existing plant material. Cost varies by job.
Maintenance
Sign up for seasonal or year-round maintenance services to keep things looking their best. Cost varies by job.
* Landscape installation and maintenance fees vary, ranging from hourly to a proportion of material costs. Ask for more information about estimates and contract options. Site plans can be supplied for estimates with a deposit that can be applied to payment upon completion of installation.
Delivery
Want to plant it yourself but can't get it home? Delivery is charged by mileage: within 5 miles $30 | 6-20 miles $50 | 21-40 miles $100.
We can combine plant delivery with bulk mulch, topsoil, and compost delivery to one drop off site at no extra charge as long as everything fits on a single delivery.
---
Book a free 30-60 minute consultation at the nursery!
Whether you need help identifying plants in your landscape and generating ideas for a few additions or have a blank slate to DIY and need expert advice on how to go about it, we're happy to offer our expertise at no charge. Using photos and measurements supplied by you, we can help you create a plan for success. You can also reserve time when you need extra help shopping for plants after a previous consultation.
---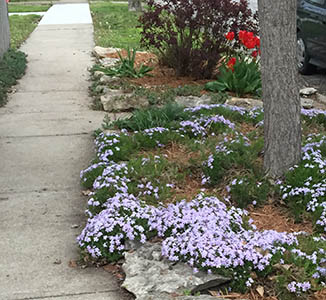 Garden Consultation
Our Price: starting at $150
Schedule a walk-thru at your site. We'll identify existing plants, troubleshoot, and suggest the right plants to reach your goals. Back at the nursery we'll help you select plants when you shop by appointment with your landscape consultant.
---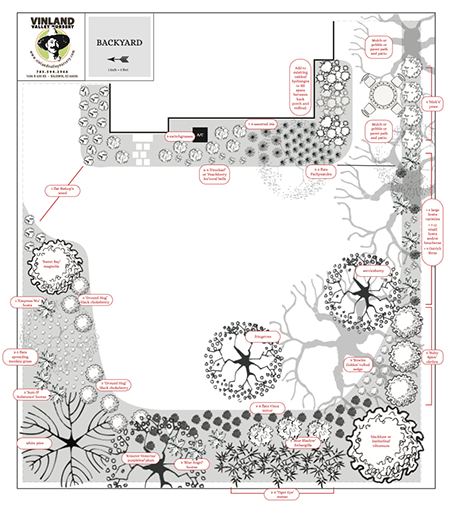 Garden Consultation with Site Plan
Our Price: starting at $300 for small plans, $600 & up for expansive areas
During a one-hour visit to your location, we'll identify existing plants and learn about your goals for the space, take measurements, assess light and note other conditions. Taking all of this information back to the nursery, we'll design a beautiful custom garden and create a hotlinked plant site map for you.
Because we design using our own plants, you'll never have to search for hard-to-find items when implementing your plan. And you'll have the benefit of being able to set up future appointments when you visit the nursery to shop with your landscape designer.
Use your site plan to install your own landscape, or make arrangements for us to do the work for you.
Drawings take two to three weeks to complete in the offseason. Plan links are emailed when ready.
PLEASE NOTE: We take Site Plan drawing projects on a limited basis in April-May. Installation jobs are given priority.

Our consultations make popular gifts for new homeowners!
* clients beyond our mileage limit should call for additional mileage fee information
---
---