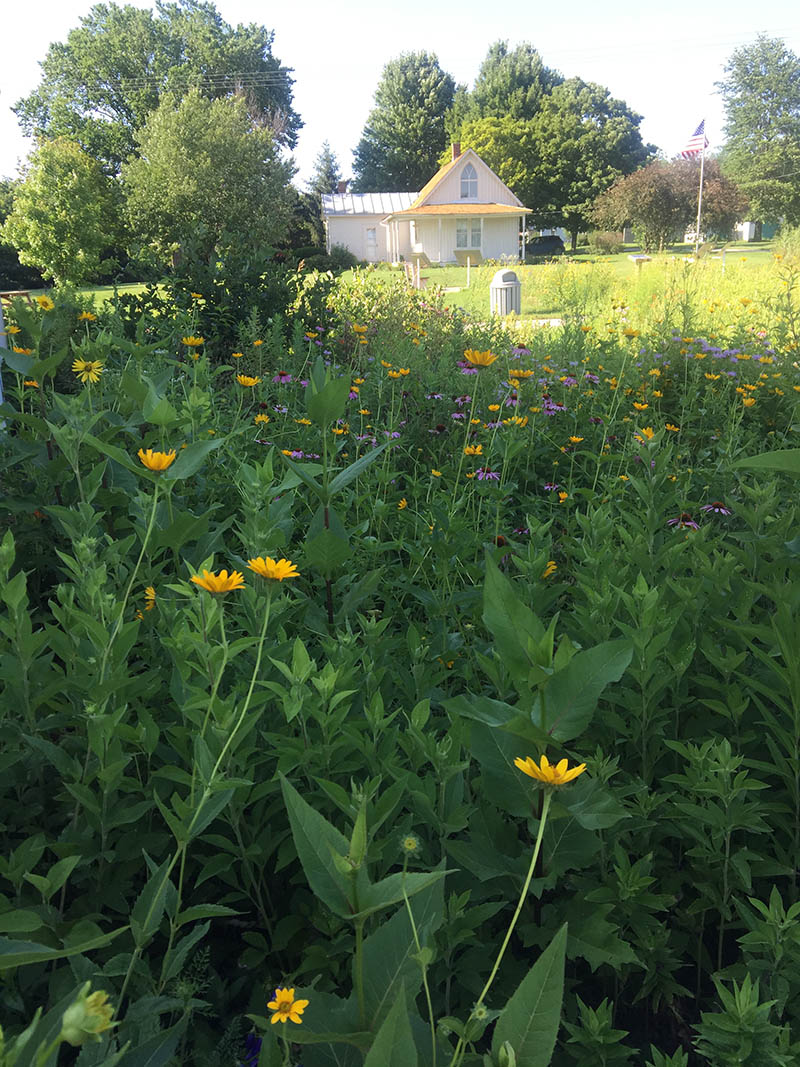 Create a swath of mixed flowering annuals or perennials of most any size!
Set your footprint. Whether you want to fill a difficult to mow area, or create a small corner for pollinators, measure and jot down the dimensions of your space.
When do you want it to bloom? Is summer your target for color (consider native prairie plants), or do you want to go from spring to first frost (you'll have to use annuals and replant each year)?
Decide on a maximum height. On an roadside easement, you will likely want to keep things to a maximum 24″ height for driver visibility, but if you're creating a screen for an electrical box or structure you might want something taller. If it gets over 3 feet high it will be difficult to see the variety of your bloom color unless viewing from a deck or other higher vantage point.
Choose a palette of 3 or more plants of similar height and bloom time,
light and moisture needs, and growth vigor (vigorous growers can crowd out slower plants).
Use this handy calculator to figure out how many plants you will need for your space. For example, a 3′ x 10′ swath is 30 square feet, and planted with 12″ spacing means you will need 18 plants. If you select 3 types of plants you will need 6 of each, planted in a random, alternating mix.
(IMAGE, TOP) By Amy Albright in November 2021 on The High Line, a 1.45-mile-long elevated linear park, greenway and rail trail created on a former New York Central Railroad spur on the west side of Manhattan in New York City. This section was newly planted. The gardens were gorgeous even in late fall.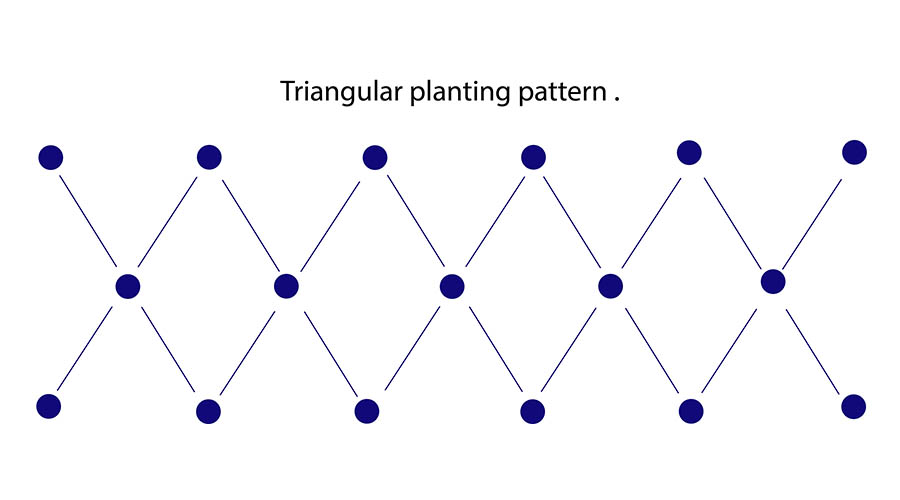 Here are three possible plant combinations to consider:
1) A low, drought and heat tolerant native prairie meadow for a 3′ x 10′ area that blooms from late May through early August using three kinds of plants spaced 12″ apart. Total of 18 plants.
Use six Coreopsis lanceolata.
You will need six.
You will need six.
All of these natives will compete for growing space at about the same rate and self-seed moderately to fill in a sunny space. Once established they won't ask for much of anything, and flower tops can be left through winter for extra seasonal interest and to provide bird food and wildlife cover.
2) A 3-4′ tall, wild prairie look for a 6′ x 18′ sunny area that blooms May through September using six types of plants spaced 18″ apart. Total of 32 plants.
Use five Solidago 'Fireworks'.
Use six.
Use five Rudbeckia hirta.
Use six Liatris pycnostachya or L. spicata.
Use five.
Use five.
3) A cacophony of annuals to bloom all summer for a 2′ x 10′ space in full sun using three kinds of plants spaced 12″ apart to grow 24-30″ high. All attract pollinators and grow happily in hot, dry conditions. Total of 10 plants.
Use three.
Use four. 
Use three.
We're here to help you figure out just the right plant combination for your site. Just bring in the dimensions of your space, light conditions, and an idea of your priority for the planting — screening, pollinator support, low-maintenance — and we will help you select exactly what you need!