by Chanci Long for the Lawrence Journal-World
Susan and Brad Tate didn't have to travel far when they moved into their early 20th century home in Old West Lawrence in 1998. They already lived just a few houses down, and they jumped at the chance to buy their current home.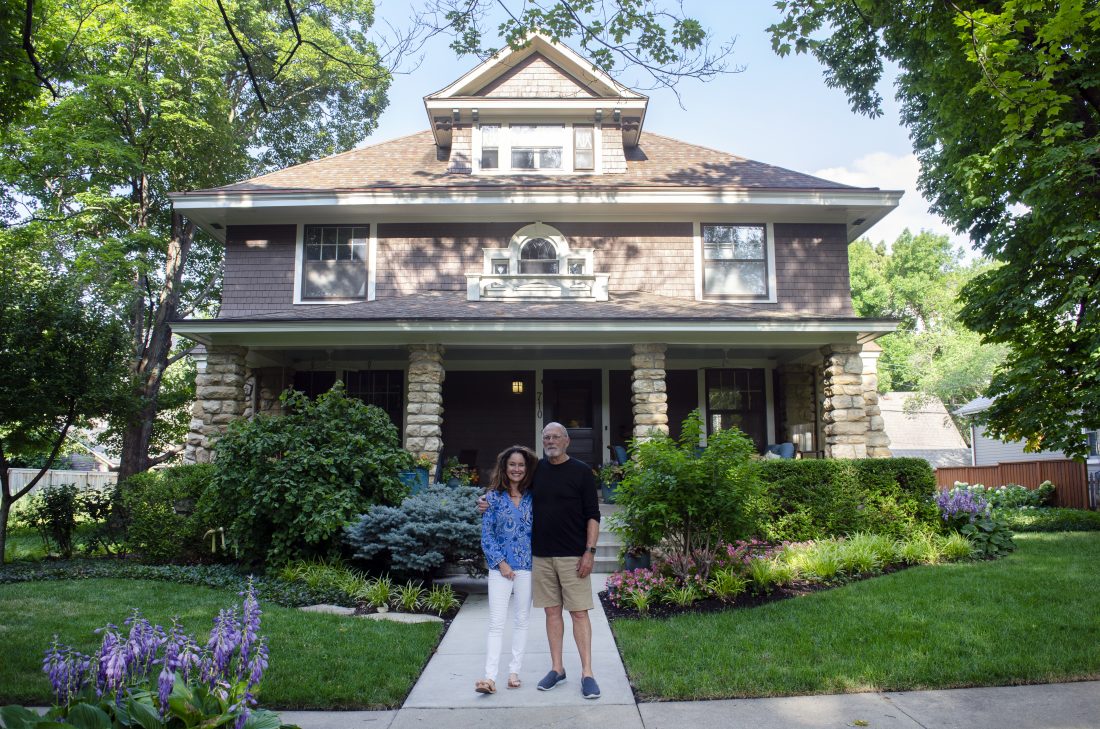 In the backyard there's a flower garden designed by Vinland Valley Nursery.
"They have an artistic edge," Susan says. "They love beautiful things."
Susan has a penchant for beautiful things herself, and her home with its hand-wrought wood and glass, local art and open, flowing spaces is one of them.