There are over 550 swallowtail species worldwide, and six of them live in the Kansas City area. You can support them by planting gardens to feed them at every stage of life, starting with the caterpillars. These six swallowtail butterflies are looking for the plants listed below to lay their eggs. If you plant them, chances are good you'll see these swallowtails in your garden. Include great nectar flowers and you'll have happy butterflies hanging around all season.
Pipevine swallowtail
One of four black swallowtails in the Kansas City area, this one tastes bad and might even be toxic to some predators.
---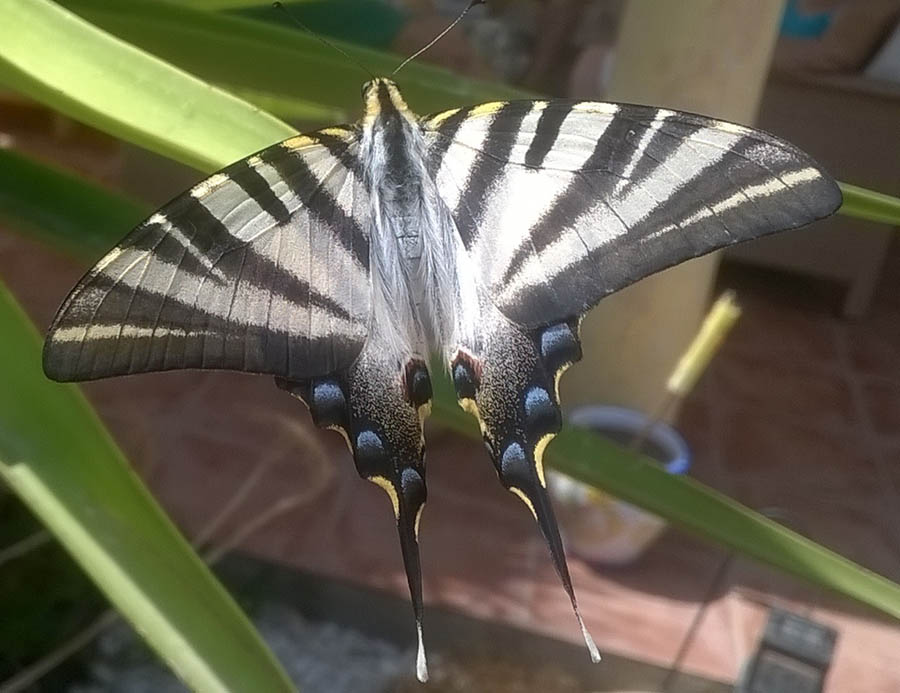 Zebra swallowtail
Spring and summer broods look a little different in size, and summer butterflies have fewer red spots. Zebra swallowtails have shorter "tongues" and so require blooms with shorter necks for nectaring.
---

Black swallowtail
Black swallowtails benefit from the pipevine swallowtail's reputation among predators for toxicity.  This common butterfly is fun to raise.
(see a photo of the adult butterfly at the top of the blog)
---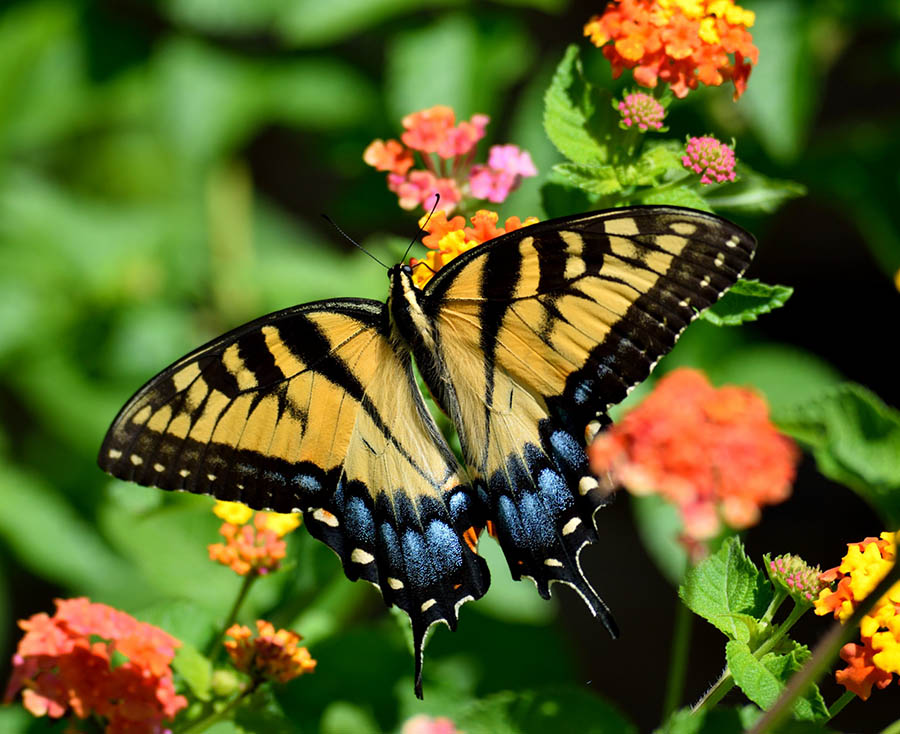 Eastern Tiger swallowtail
Males are always yellow, but the females of this butterfly can be yellow or black.
---
Spicebush swallowtail
Their larval host plants are less common, so these butterflies are also fewer in number. Plant spicebush and pawpaw and you just might find them in your garden.
---
Giant swallowtail
Caterpillars resemble bird droppings as a smart defense from predators. In citrus growing regions they can become a pest — cats eat foliage of citrus trees.