Daylilies are easy to grow in a variety of conditions. They grow from Minnesota to Florida in zones 3 to 9. Tolerant of a wide variety of soil conditions, they're untroubled by diseases or pests, and bloom reliably for years with virtually no attention. Flowers open each morning and die by nightfall, but these fantatsic cultivars produce scapes each with at least a dozen flower buds, so they'll bloom for weeks.
Daylilies are suited to many different uses in the garden and landscape, including edging, mass plantings, and pairing with other heat-tolerant perennials, grasses, and small shrubs in mixed borders. Daylilies are the perfect perennial for  plantings along a fences and walkways where few other plants want to grow, where they'll form a dense, weed-proof display.
Our daylilies are blooming right now in 6″ (quart) pots, and if you mention this blog we'll take 50% off so you can buy twice as many!
Click the images below to see inspiring perennial combinations and then come see us to get the plants you need to create an exciting new color explosion in your garden. Your new planting will require little care and provide years of summertime enjoyment!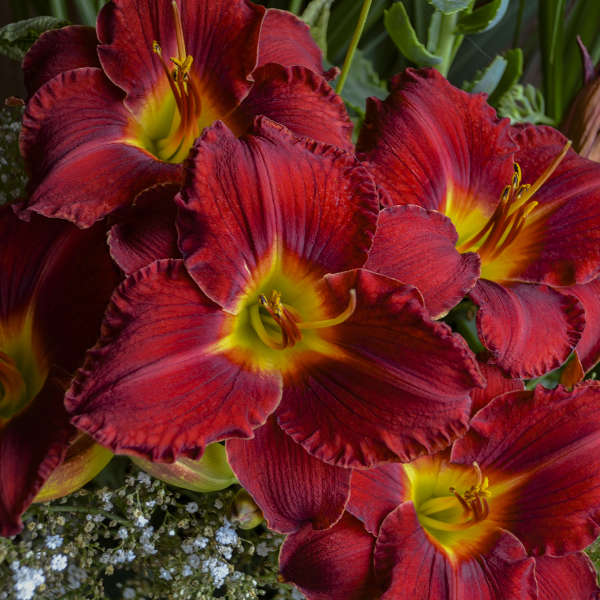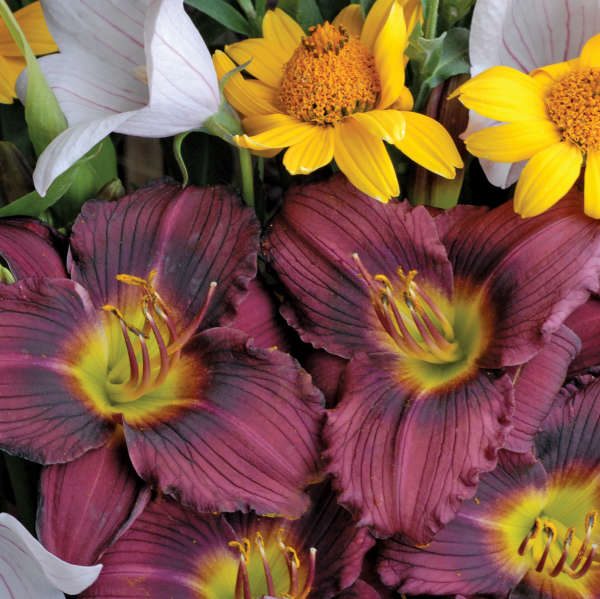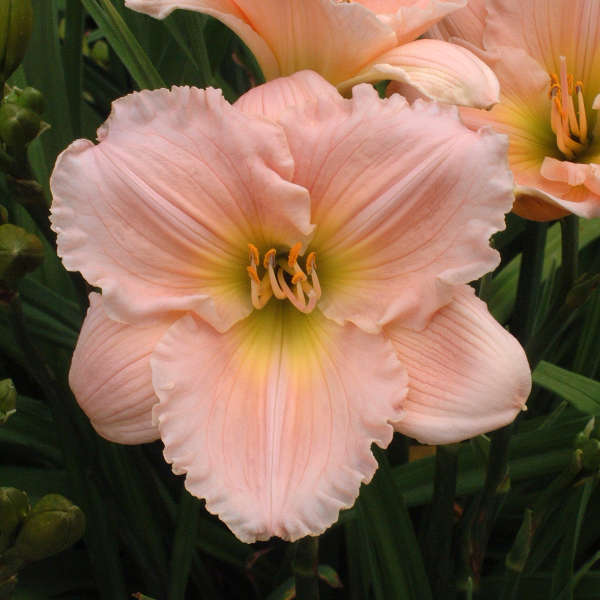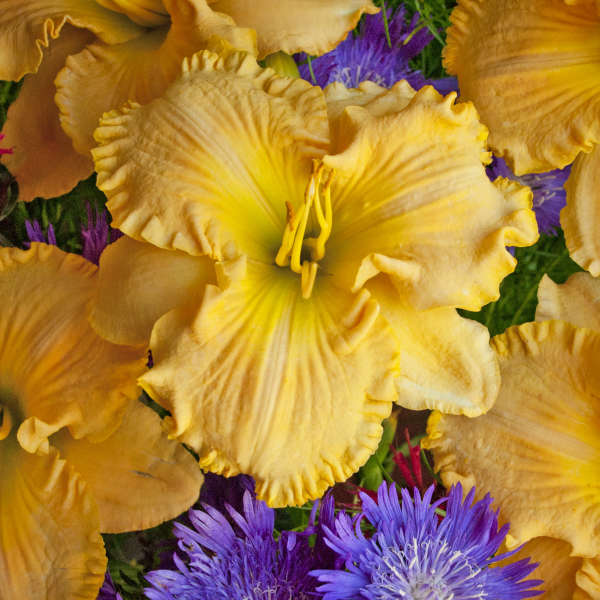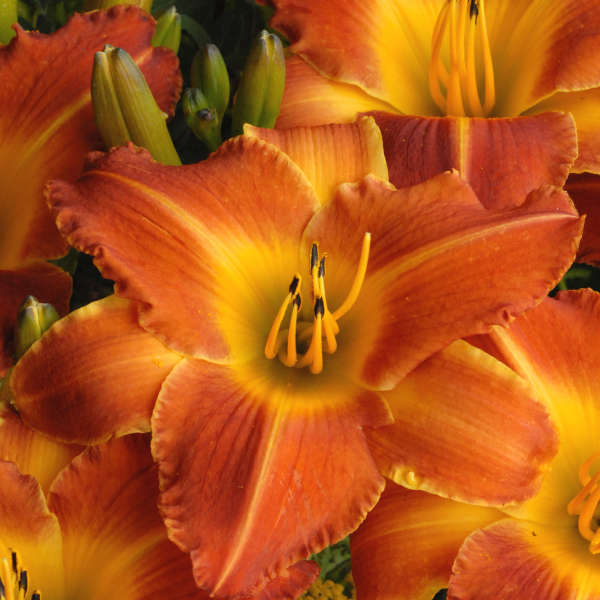 Photos courtesy Walter's Gardens