Decorative & Other Items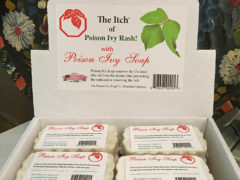 Garden Shop
How To Use Poison Ivy Soap: After exposure to Poison Ivy, Oak or Sumac wash your entire body with Poison Ivy Soap.  Do not use any other soap or body wash. Rinse well with water. Do not prewash; use after exposure.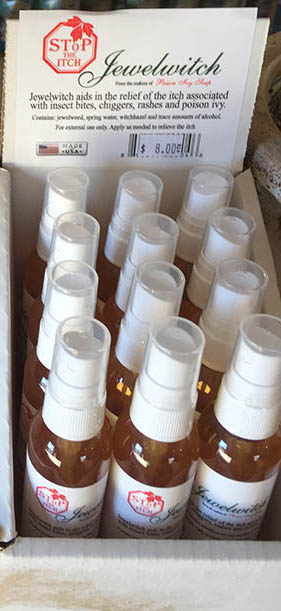 NEW! Jewelwitch Spray
Instant relief for itchy insect bites, chiggers, and poison ivy.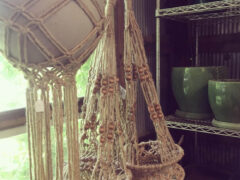 Garden Shop
Handcrafted sisal macramé hangers hold an assortment of pot sizes, and include free-hanging, wall-mounted, and double pot holders. Old school.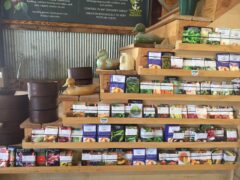 Garden Shop
We offer vegetable, herb and flower seed packs from Bentley Seed Company and Baker Creek Heirloom Seeds. Bentley is a family-owned company offering high quality, non-GMO, heirloom, open-pollinated, fresh crop seed that ranks above federal germination standards. Bentley Seed Co. has taken the Council for Responsible Genetics' Safe Seed Pledge to preserve the integrity of the world's seed supply. The Council for Responsible Genetics was founded in 1983, and is comprised of scientists, lawyers, public health advocates and citizens concerned about the social, ethical and environmental impact of new genetic technologies.
Baker Creek offers one of the largest selections of 19th-century heirloom seeds from Europe and Asia, with about 1,000 stunning heirloom varieties.
NEW!
Page's Urban Gardening seed packs feature vegetable varieties suitable for container gardening with normal fruit size on compact plants. Many varieties are very ornamental during their growth stage, adding beauty to your balcony, porch or patio in addition to delicious, fresh food for your table.