Garden Shop
Vinland Valley Nursery carries a full range of organic gardening products, seeds, grower supplies, gorgeous ceramic pottery, and even some antiques and salvage for constructing garden art.
Got a really big job? We offer bulk mulch, compost, and topsoil for pick up or delivery!

---
Vinland Valley Nursery is a Pesticide Free Zone since 2000 and a registered Monarch Waystation since 2007!
We do not sell or use products containing neonicotinoids, which have been shown to harm bees and other pollinators.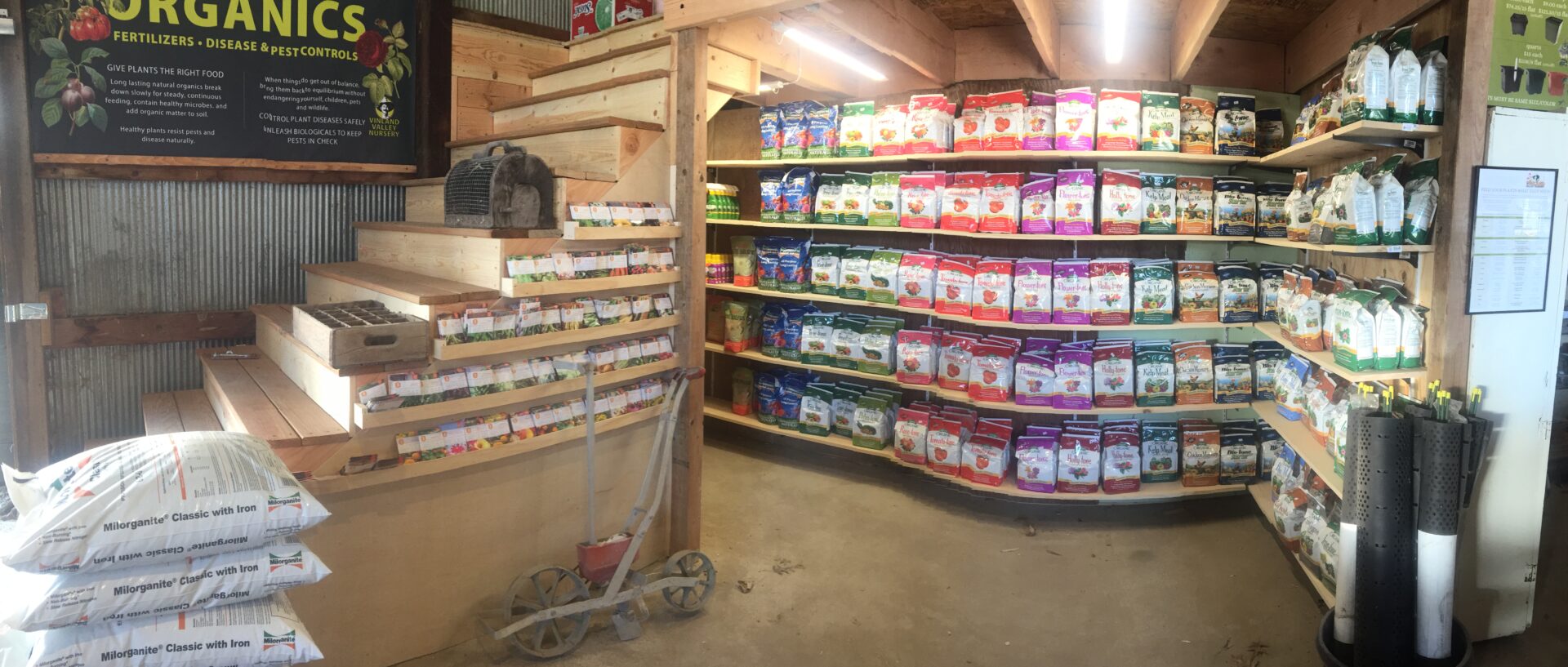 ---
Pets have always been a part of our lives, and we've also spent time as wildlife rehabilitators. Amy was one among a tiny staff who ran Wildcare when it was a part of the University of Kansas, and she spent many, many hours caring for all kinds of wonderful wildlings, from tiny hummingbirds to bald eagles, squirrels to bobcats. Having seen firsthand what pesticides, herbicides, and the careless handling and disposal of the by-products of farming and industry can do to birds and mammals alike, it has always been the top priority as nursery and greenhouse operators to do nothing that would harm any pet or wild animal. Having kids further cemented our resolve to be responsible environmental stewards.

When you come to Vinland Valley Nursery, you can rest assured that you will never come into contact with any chemical residue on the grounds, nor will you take any such chemical home with you in your plants that could harm children, pets, or backyard wildlife.
Additionally, you can be sure that we do everything in our power to welcome tiny hummingbirds and bees into our greenhouses, we encourage snakes, frogs, and skinks to do their part in controlling insects and rodents, and we never do anything to endanger the balance of insects, plants and wildlife on our farm. Even our deer are polite about leaving our baby trees alone (mostly). We are delighted to host all creatures on our farm and encourage others to do so.
You can incorporate the same methods we use at the nursery on a smaller scale in your landscape. Making good choices about the types of plants you grow will bring you the greatest amount of success for the least amount of effort and expense.
Planting a wildlife garden or butterfly garden is a great way to begin the transition to sustainable gardening. When you find yourself planting flowers and foliage to provide food and shelter to beneficial bugs, you'll know you've arrived.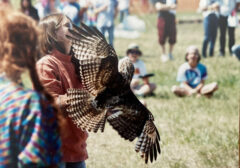 You can find the plants and products you need to build a healthy garden ecosystem right here at Vinland Valley Nursery.
---
More About Organic Gardening
All News
---