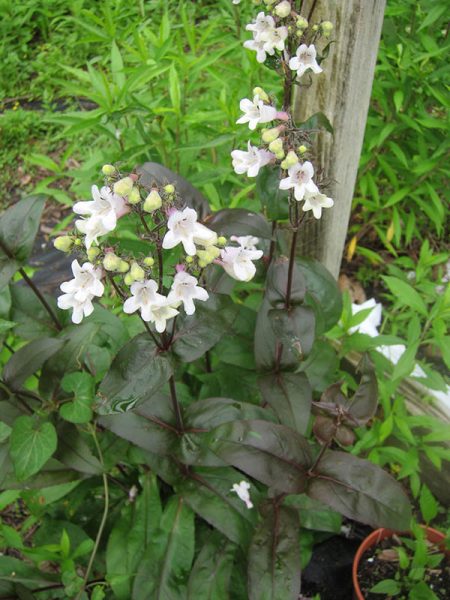 Perennial Plant Association 1996 Perennial Plant of the Year!
Striking dark burgundy foliage is topped with 2-3′ tall flower spikes with white blossoms blushed with pink.
'Husker Red' is a hybrid perennial cross between Penstemon and Digitalis (foxglove). The rich dark red foliage and blooms in sun or shade in average watered gardens has made 'Husker Red' Penstemon a gardening favorite for 25 years.
TRY THE NATIVE!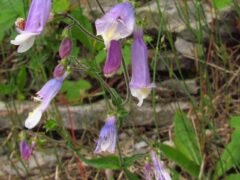 Penstemon hirsutus
Open clusters of trumpet-shaped, lavender flowers. Early bloom time and hairy stems distinguish it from other beardtongues. Prefers medium-wet to dry soils and adapts to most light conditions.