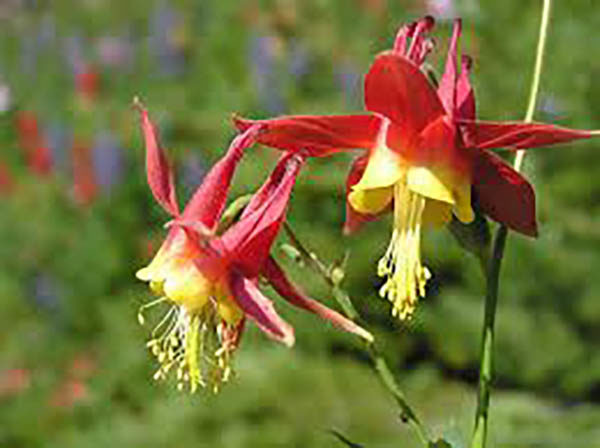 Nodding yellow and red bi-color blooms in April through early June. Grows 12-24″ in height, and will self-seed somewhat in the garden.
NATIVE TO THE EASTERN HALF OF THE US.
Related Plants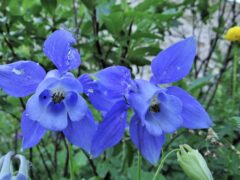 Aquilegia alpina
These striking blue blooms come from the high meadow and mountain slopes of the Alps. A compact species with charming, bright violet-blue, bonnet-shaped, nodding flowers on slender stems above a lovely fern-like, blue-green foliage.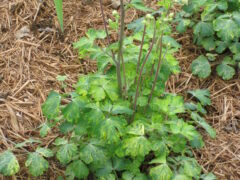 Aquilegia vulgaris 'Leprechaun Gold'
Large, violet flowers and striking golden and green marbled foliage of this European Aquilegia. Variegation is a striking contrast and also hide leaf miner damage common to columbine foliage. TRY THE NATIVE!