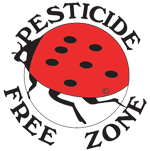 Our bee-friendly, pesticide-free plants are available
Mon-Sat 9am to 5pm and Sun 11am to 4pm – CLICK TO MAP IT
GARDENING IS ESSENTIAL!
We are taking extra precautions to keep our farm safe for visitors. For those who feel more comfortable calling or emailing an order for pick up or delivery, please see price lists on all plant category pages throughout the website and email amyalbright@vinlandvalleynursery.com or call 785.594.2966 to order. We can combine many mulch or compost deliveries with plants.
Some plants are also available at Cottin's Hardware & Rental