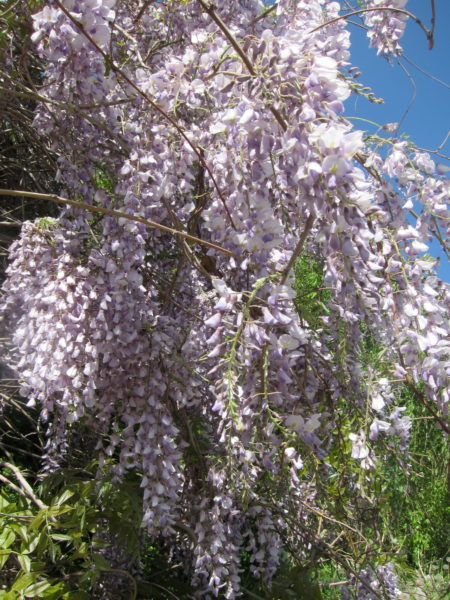 Blooms in early summer and can rebloom later in the season. Give it the sturdy support of an arbor, pergola or wall. Needs no pruning to bloom and flowers best in full sun. Our plants are cutting grown and guaranteed to bloom.
Some of our favorite selections include 'Aunt Maude', 'Amethyst Falls' and 'Aunt Dee'.
Wisteria frutescens is the larval host to long-tailed skipper, silver-spotted skipper, marine blue, zarucco duskywing (range is slightly south of us) butterflies, and the Cuphodes wisteriae moth.