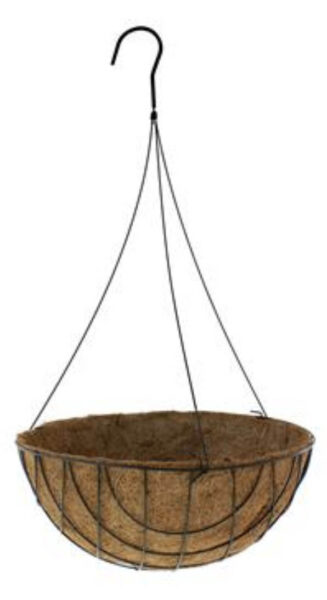 Create a beautiful hanging basket using a wire-hanging basket with coco liner.  Available in 16″ and 20″ diameters.
Standard Features
Coco liners are made with natural environment-friendly coconut fibers.

These coconut fibers are woven into round durable liners.

Wire cage is made with a weather-treated coating.

Round bottom Coco includes features green frame and 15″ long wire hanger.