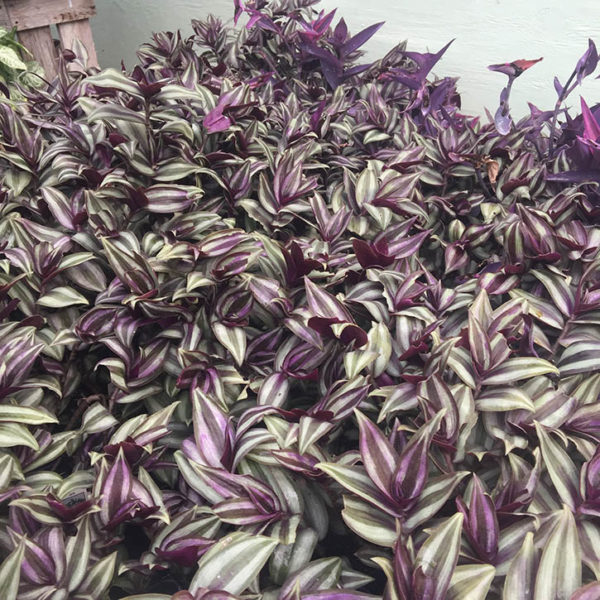 A very popular trailing plant for indoor containers typically grows to 6" tall, but creeps or trails to 2' wide or more where allowed to do so.
Stems are clad with fleshy, pointed leaves of blue-green with two broad silvery stripes above and solid purple underneath. Tiny, three-petaled, lavender-purple flowers appear sporadically throughout the year.
Native to Mexico.
Leggy, thin plants can be sheared to bring back fullness. Tolerant of most light conditions and not fussy about moisture.  Feed occasionally to keep plants full and healthy.