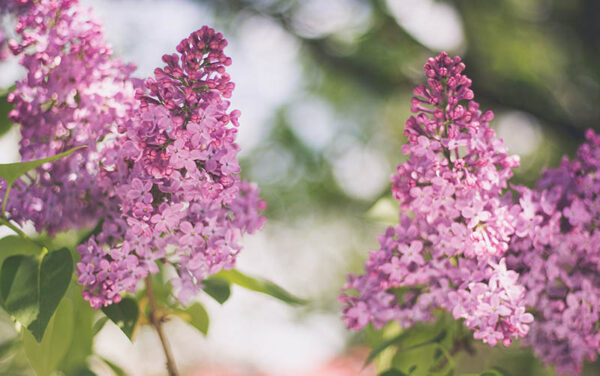 Common lilacs are mid-season spring bloomers typically flowering in mid-May in lavender or white. We have an antique lilac in the pasture at Vinland Valley pictured as a full-grown shrub in an aerial photo from the 1970s, and 50 years later it's still going strong!
Prune after flowering to avoid removing next season's buds. A good choice for attracting butterflies, while not particularly attractive to deer.
Suitable for planting under power lines. Grown in full sun! Very adaptable to both dry and moist locations, and not particular about soil type or pH. Highly tolerant of urban pollution and thrives in city environments.