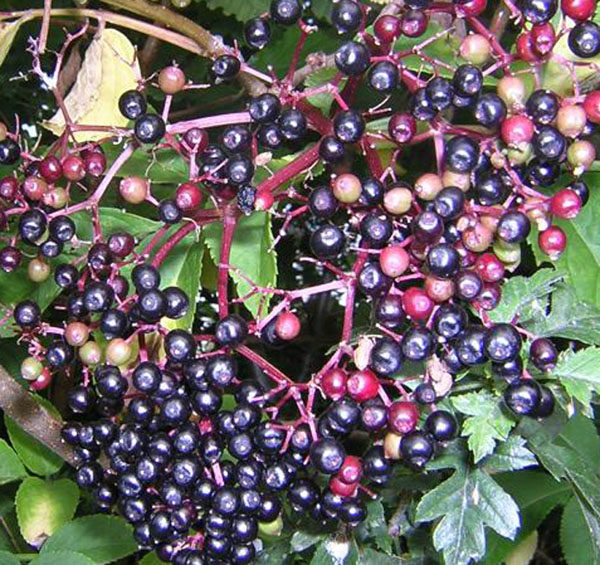 'York' offers the largest berries of any cultivated variety. Great source of vitamin C. Fruit makes wonderful pie, juice, jelly and wine. Vigorous and hardy plants produce showy white flowers in summer and colorful fall foliage. One of the easiest berries to grow, plants grow large—allow for 6 feet of width and a height of 8′.
Excellent for the wildlife garden as well. NATIVE TO NORTH AMERICA.
'York' elderberries are self-fertile.