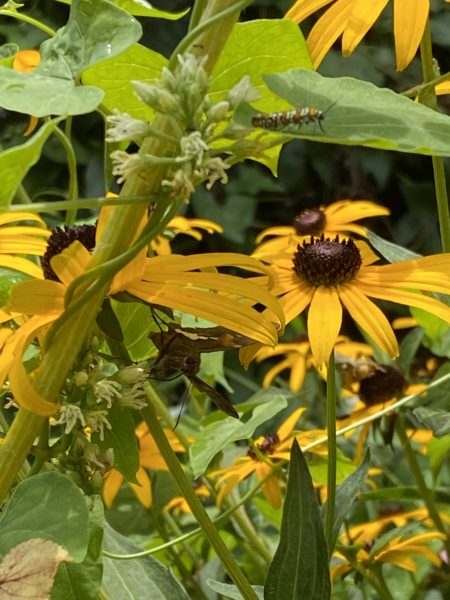 Huge 3-4″ deep yellow blooms with dark brown eye cover this black-eyed Susan from late spring until frost in an exuberant show. A rampant self-seeder, one plant will quickly become many in the garden. We leave ours to dry and provide birdseed in winter.
Plants grow 30-36″ tall and tolerate a small amount of shade.
NATIVE TO MOST OF THE U.S.