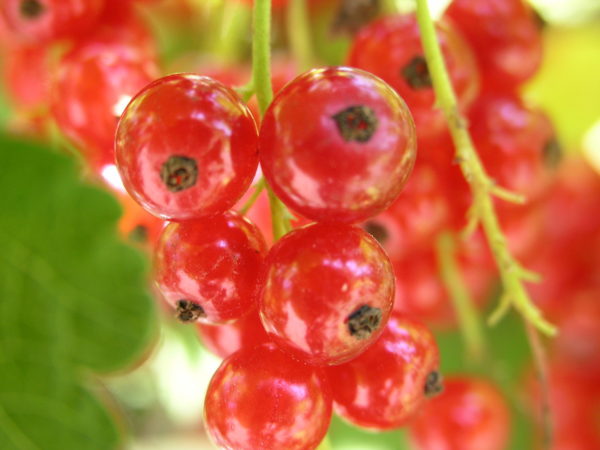 Outstanding variety with clusters of bright red berries of good quality. Vigorous, disease resistant and cold hardy. Semi-erect, compact, mounding, deciduous shrub grows 3-5′ tall. Clusters of greenish-yellow flowers bloom in spring are noticeable but not  ornamental. Flowers give way to long hanging clusters of bright red fruits ripening in July. Foliage is aromatic when crushed. Red currants, although tart, may be eaten ripe off the shrub, but are more often harvested for jams, jellies and pies.
SITE: Grow in organically rich, medium moisture, well-drained soil in full sun to part shade. Prefers cool summer climates, so afternoon shade is necessary in hot summer. Appreciates a good organic mulch and regular irrigation as needed to keep roots uniformly moist. Plants are self-fertile. Space 3' apart. May take 4-5 years for plants to become well-established and reach full fruit-bearing potential.
PRUNING: Stems older than 3 years should be removed when plants are dormant in late winter or early spring.