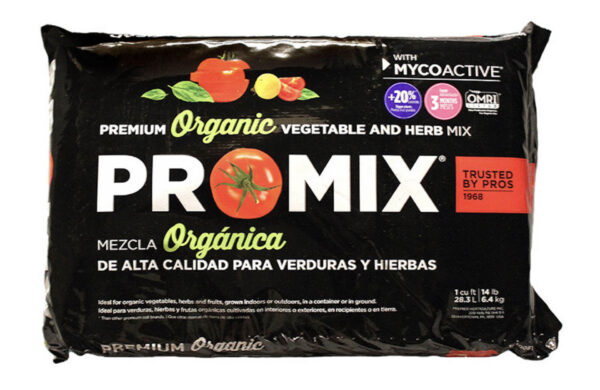 PRO-MIX Ultimate Organic Mix is the ultimate organic growing mix with BIOLOGICAL GROWTH ENHANCERS. We plant everything in this soil!
Standard Features
Formulated with quality "approved-organic" ingredients for growers who prefer a chemical-free potting mix.
Contains a base of Sphagnum peat moss for water-holding characteristics and ORGANIC COMPOST, a natural fertilizer that gradually feeds plants.
Natural growth enhancer promotes better growth and increases vegetable and fruit yield. Also excellent for flowering annuals and tropicals.
Available in several sizes.