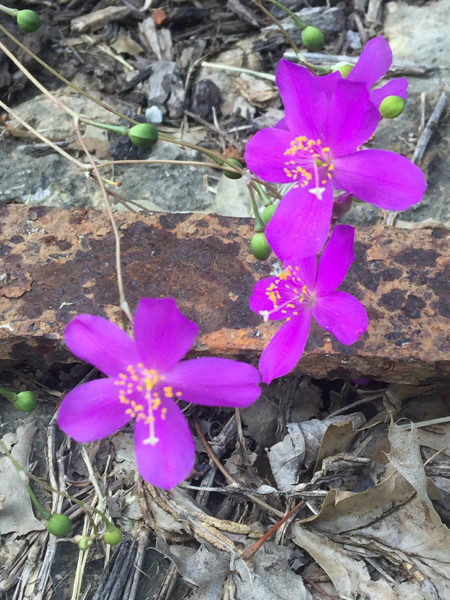 This native perennial most often occurs in rocky soils and is often found growing in large colonies in the wild because it self seeds so freely. Vibrant magenta blooms grow atop leafless stems that rise over clumps of succulent foliage that resembles portulaca. A wonderful drought-tolerant native that makes a great selection for hard to water places and green roof plantings.
Bees and butterflies love this plant.
NATIVE TO FROM ILLINOIS TO NEBRASKA  AND COLORADO SOUTH THROUGH TEXAS.