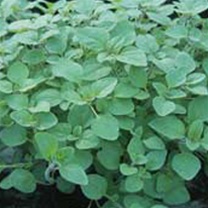 A hardy and flavorful Greek oregano. This cultivar is best used dried, which reportedly deepens the flavor and mellows any bitterness.
Widely used in Greek and Italian cuisines, the leaves are used in cooking. The dried herb is sometimes more flavourful than fresh.
Antioxidant and antimicrobial against food-borne pathogens such as Listeria. Both characteristics are useful for health and food preservation. Commonly used in some countries for relieving children's coughs.