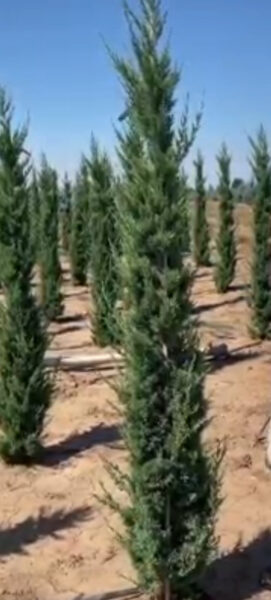 A fast growing evergreen with dark green, densely branched columns useful as formal accent, screen or windbreak. It's natural form is symmetrical and pyramidal, and rarely needs pruning, however it makes excellent sheared topiary. Tolerates heat, cold and drought.
Native to northeast Asia, including China, Mongolia, Japan, Korea and parts of Russia. The Chinese have grown the species for centuries.
'Spartan' grows 15' tall and 3–5' wide. Trautman grows 10-12' tall and 3–4' wide.