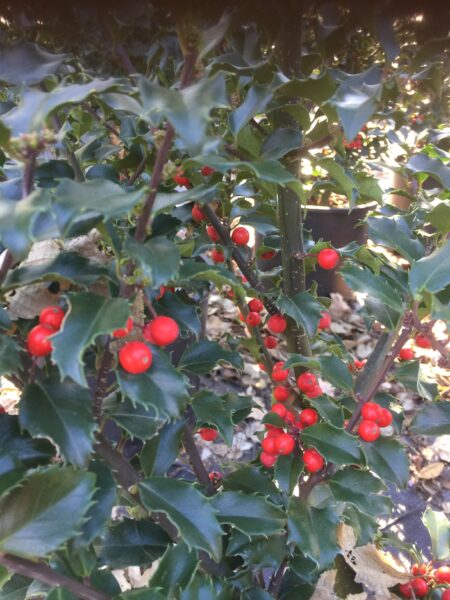 Handsome hedge, background plant or specimen desired for its lustrous blue-green foliage. Moderate grower to 6–8 ' tall, 3–6' wide. Hardy to zone 5. Prune in winter.
Plant with m. 'Blue Prince for berry production.
We offer a combination pot with male and female plants to ensure that this evergreen shrub will produce abundant dark red fruit in one easy planting.