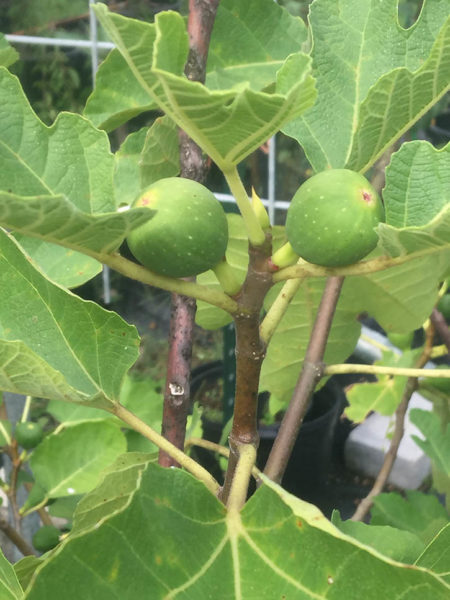 This classic, all-purpose fig is delicious fresh and in preserves, and dried figs make tasty snacks all year long. Tree needs protection when temperatures drop below 10ºF. Fruit ripens in June. Self-pollinating.
Figs require 6 to 8 hours a day and can be grown in a variety of soils, from light, sandy types to heavy clay. Figs do not like alkaline soils. Allow about 10′ of space for the fig to grow.
Fig trees may also be grown in containers and stored in an unheated basement or garage for the winter. When grown in pots trees should be repotted every second or third year with fresh soil.