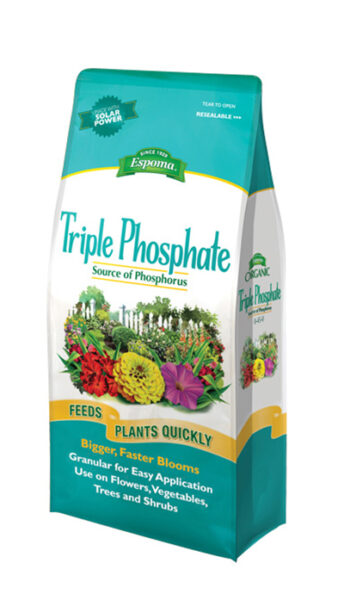 Bigger Faster Blooms
An enriched source of Phosphorus.
Helps root growth, and fruit and flower formation.
Granular for easy application.
For flowers, vegetables, trees, and shrubs.
Use any time in the growing season. Spring application is best.
Do not place fertilizer directly on seeds or plants. Keep at least 3 inches away. Cultivate the fertilizer into soil. Be careful not to disturb roots or seeds. Repeat feedings every four weeks throughout the growing season.
Always water after feeding.