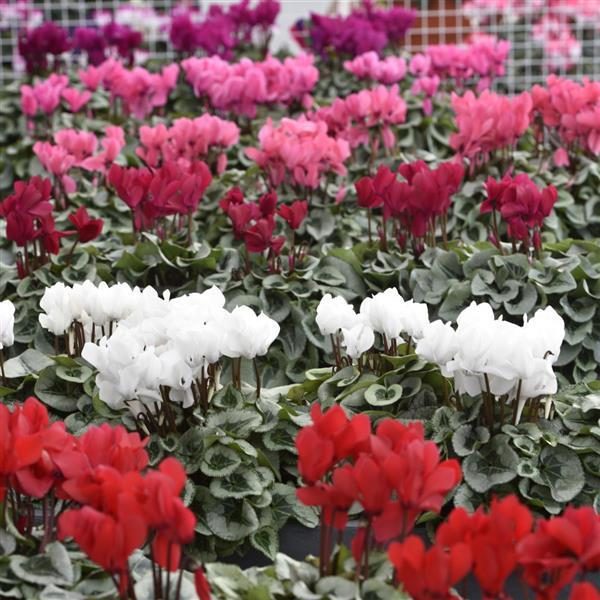 Metalis series has silvery foliage that brightens up the darkest corners, indoors, on terraces and balconies. Metalis can also be planted in the garden landscape in the shade in sheltered areas.
Cyclamen are native primarily to the Mediterranean region: Greece, Italy, Cypress, Crete, Turkey, Lebanon and Israel. In the wild, cyclamen grow in rocky terrain or in the leaf litter beneath trees. Hardy cyclamen species and cultivars are ideal for naturalizing under trees, on banks or in a shady border planted with other early-flowering woodland plants.
Enjoy them in a late winter pot indoors, then plant outdoors in early spring for years of enjoyment!