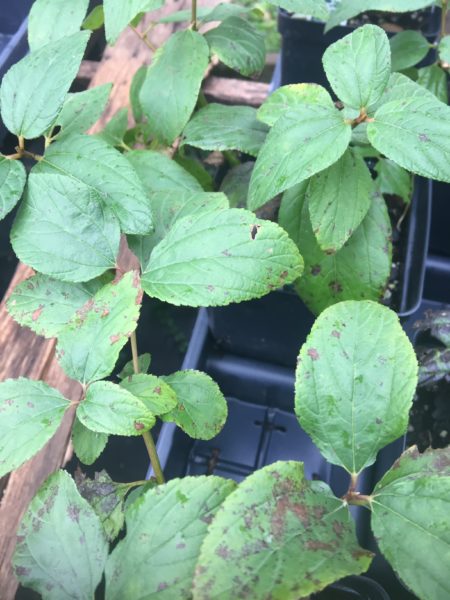 Named because dried leaves were used as a tea substitute during the American Revolutionary War. A compact, dense, rounded shrub native to the midwest, occuring in prairies, dry open woods and thickets. Clusters of tiny, fragrant, white flowers appear on stalks in late spring. Foliage is toothed, medium to dark green, and new twigs are yellow and stand out in winter.
Larval host for Spring Azure butterflies. Attracts Spring Azure, Coral Hairstreak, Striped Hairstreak, Edward's Hairstreak, Banded Hairstreak, Acadian Hairstreak.
NATIVE TO THE EASTERN HALF OF THE U.S.