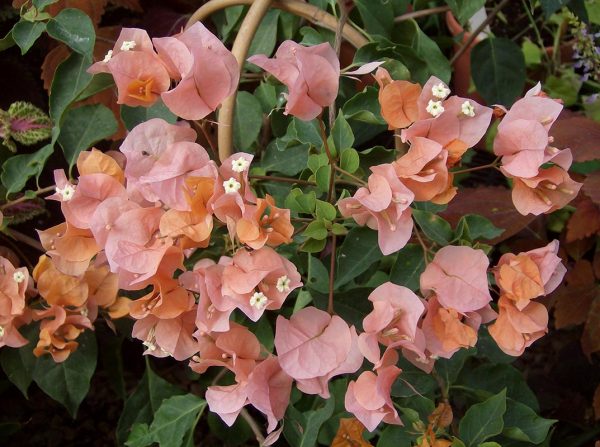 These full sun vining plants and are native to Mexico and produce loads of blooms in yellow, pink or magenta.  Native to South America from Brazil west to Peru and south to southern Argentina. Although it is frost-sensitive (Zones 9b and 10), bougainvillea can be used as a houseplant or hanging basket in cooler climates. In the landscape, it makes an excellent hot season plant, and its drought tolerance makes it ideal for warm climates year-round or used as a single season annual plant.
Bougainvillea was discovered in 1768 in Rio de Janeiro by French naturalist Dr. Philibert Commerçon but not widely distributed in the west until the early 19th century.
Plants prefer to be root bound.