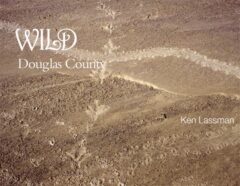 Wild Douglas Countyby  Ken Lassman, Lawrence, Kansas
An indispensable resource packed with natural history about our local landscape. Ken Lassman is the author of Kaw Valley Almanac.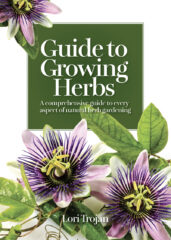 Guide to Growing Herbsby Lori Trojan, Baldwin City, Kansas
A comprehensive guide to every aspect of natural herb gardening.
In this Guidebook you will find:
Latin names, growth habits, flower colors, foliage description, parts to harvest and when to harvest over 50 well-known herbs.

Culinary, medicinal and aromatherapy properties of these herbs plus preferred preparations and cautions for each, if any.

Instructions for harvesting, preserving, drying and freezing herbs to use for a multitude of purposes.

Step-by-step methods to prepare tinctures, teas, infusions, decoctions,, syrups, salves, infused oils and vinegars.

How-to tips for decorating and crafting.
Whatever your reason for cultivating herbs, whether for kitchen use or health benefits, for color pops and texture in your landscape, for companion planting in a vegetable garden or any number of additional reasons, this guide should help you to better understand the complexity of the humble herb.
Chasing Weather: Tornadoes, Tempests, and Thunderous Skies in Word & Image by Caryn Mirriam-Goldberg and Stephen Locke
The sky is made of rivers before and after they became rivers,… (Caryn writes in Chasing Weather. Weather) … subtly shapes our days, infuses our moods and interactions, and at times, completely re-orients our lives. Catching moments of stunning beauty and surprising shifts in the sky helps make the vibrant and variable world more visible to us, and shows us how to truly see where and who we are. This fascinating book merges storm-chasing photos of Stephen Locke, and the poetry Caryn Mirriam-Goldberg, , Lawrence, Kansas, 2009-13 Kansas Poet Laureate.