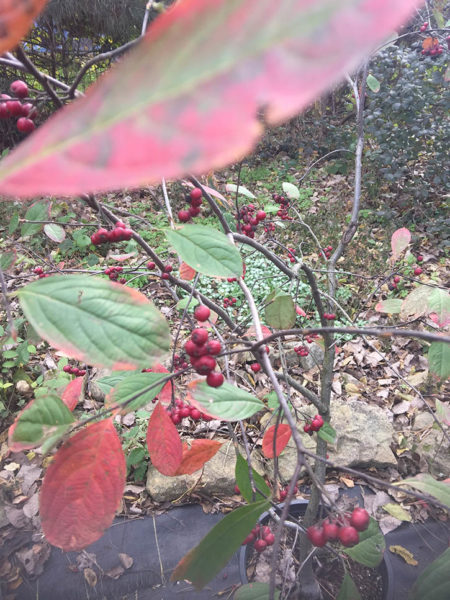 Aronia arbutifolia is a deciduous, multi-stemmed shrub native to both wet and dry thickets in Eastern North America. Grows with a vase-shaped habit to 6-10' tall and to 3-6′ wide, and tends to sucker and form colonies. Clusters flowers appear in spring and are followed by glossy red fruits in dense clusters along the branches.  'Brilliantissima' is a selection offering more compact habit and larger and more abundant fruit.
Fruits ripen in late summer and persist on the shrub throughout fall and well into winter. Elliptic leaves are glossy dark green above and turns bright red in autumn, rivaling burning bush (Euonymus alatus) for great fall color. Fruits are sometimes used to make tasty jams and jellies.
Host plant to 29 caterpillar species!