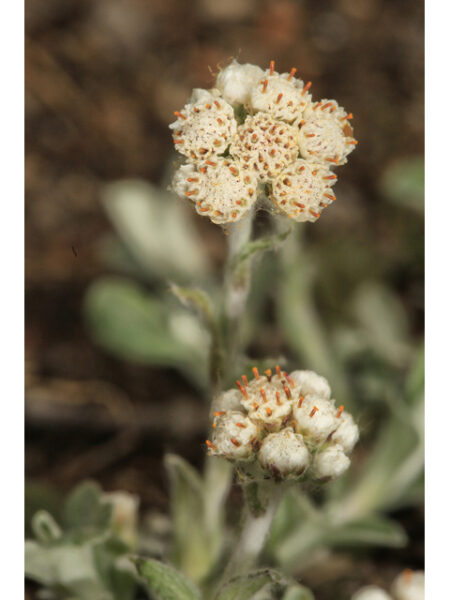 Soft, gray foliage is arguably the best ornamental feature of this native perennial. Useful as a small area groundcover in rock gardens, rocky slopes, open woodland areas, prairie areas or other lean, rocky areas in the landscape.
NATIVE TO THE EASTERN HALF OF THE U.S.
American Lady butterflies specialize on some Aster family members as food for their caterpillars, including Plantain-leaved Pussytoes, other Antennaria species.