browsing: Giant Swallowtail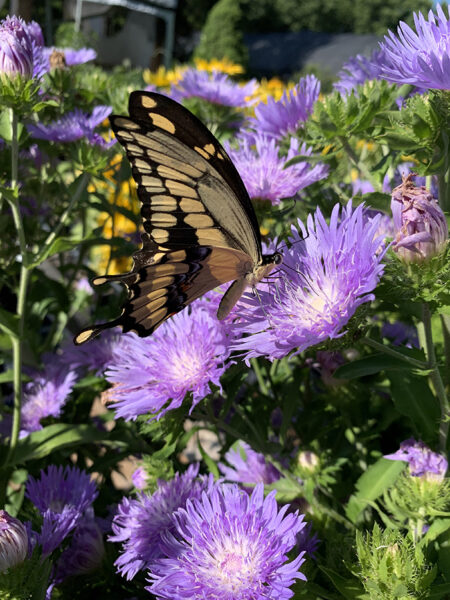 Giant swallowtails are the largest North American butterfly. Plant larval hosts and nectar plants to provide for all stages of this gorgeous butterfly's development!
Favorite host plants of the Giant Swallowtail include prickly ash, citrus, lime, hoptree, wild lime and the herb rue.
Favorite nectar plants include milkweed, lantana, butterfly bush, and zinnias.
Click here for range map, photos, and natural history.
Include these plants in your landscape to host Giant Swallowtails!