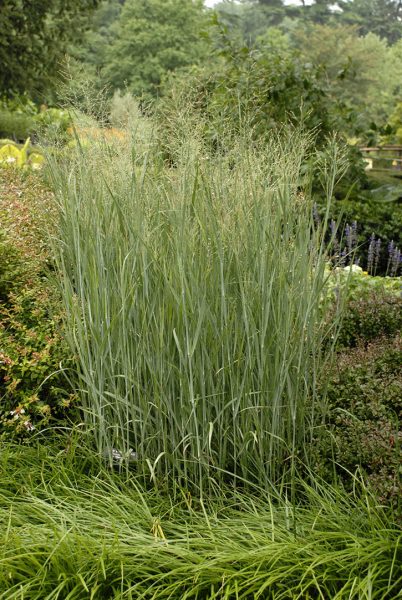 Metalic blue leaves, strictly upright. Never leans or flops, even in heavy rain. Pink tones in inflorescence. Fine specimen with yellow autumn color. Clump spread of 2-3′.
NATIVE TO NORTH AMERICA MINUS WESTERN COASTAL STATES.
Panicum is a larval host for skipper butterflies and overwintering host for bees and other pollinators.