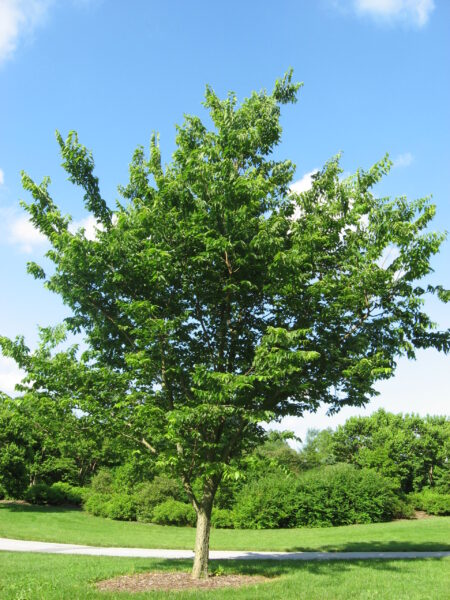 Tolerant of a variety of conditions.  Well-suited to urban areas, it withstands wind and city conditions. Grows 40'-70' with a 50' spread.
The fruit is popular with winter birds, especially cedar waxwings, mockingbirds and robins.
Larval host for Hackberry Butterfly, Question Mark, Mourning Cloak, Snout Butterfly, Tawny Emperor.
NATIVE TO THE U.S. LOWER 48.