Plastic Containers & Liners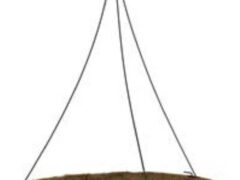 Garden Shop
Create a beautiful hanging basket using a wire-hanging basket with coco liner.  Available in 16" and 20" diameters. Standard Features
Coco liners are made with natural environment-friendly coconut fibers.

These coconut fibers are woven into round durable liners.

Wire cage is made with a weather-treated coating.

Round bottom Coco includes features green frame and 15" long wire hanger.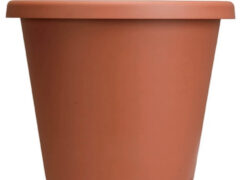 Garden Shop
Look like real clay, but with lightweight, durable, and chip-proof plastic. An assortment of shapes and sizes available, including saucers.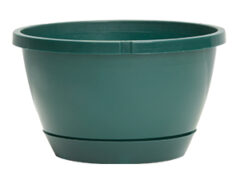 Garden Shop
Green plastic bowls with attached saucer hold annuals, tropicals, and succulents. 10" diameter.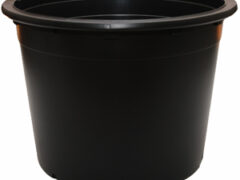 Garden Shop
Easily maneuver plants with the handy lip and rigid handle on these large, plastic nursery pots. Use for container veggies, berry bushes, tropicals and herbs to save your back from weeding and other maintenance. Available in several sizes up to #25 gal.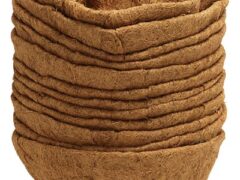 Garden Shop
Cocoa fiber lends a natural look to hanging baskets without the fuss of long fiber sphagnum moss. Keeps soil in place and retains moisture for healthy plant roots. Assorted diameters.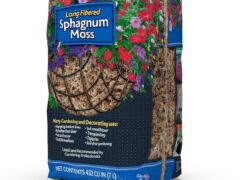 Garden Shop
Sphagnum Moss can be used anywhere in your garden. Use it to line hanging baskets, grow plants without soil or as a decoration. The organic moss retains moisture so you can water less. Some grass, sticks and vines may be mingled with the moss which do not effect the product's quality and performance.
Organic, long-fibered natural moss
Use to line hanging baskets or grow plants without soil
Also suitable for decoration
High water retention for less watering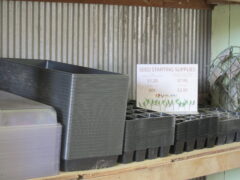 Garden Shop
Inserts break into 24 individual cells and fit perfectly into our bottom tray, which acts as a water catcher and carrying unit. Bottom trays, humidity domes, and inserts fit together for the best possible start for your garden seeds! Reusable!