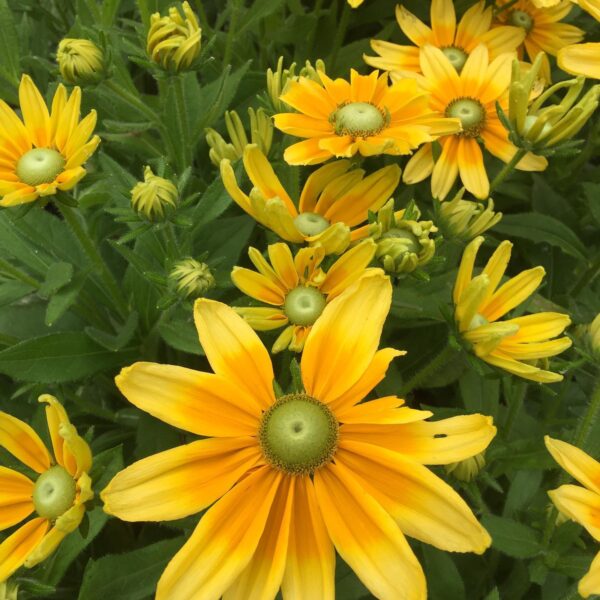 An All-American Selections Award Winner 2003
Huge daisy-like blooms have peachy orange petals that wash to yellow at the tips surrounding green centers. 'Prairie Sun' grows to 3' tall on stiff, upright, leafy stems. Blooms are truly amazing.
Plants are short-lived, lasting a few seasons, but self-seed readily to provide all the black-eyed Susan blooms you desire!