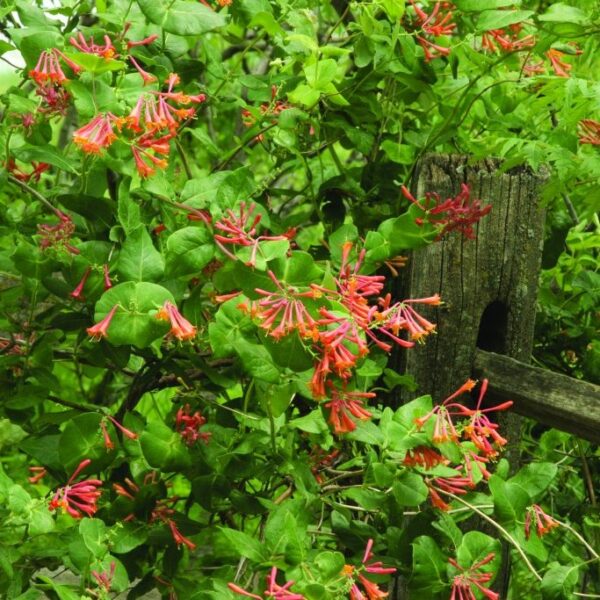 This vigorous but less aggressive honeysuckle is great for arbors, trellises, and chain-link fences. Fuchsia-like blooms of coral-red flowers are very showy cascading off wood fences, twining up the lattice, and shrouding unsightly chain-link fencing. The long blooming season of showy tubular flower clusters is set off by striking blue-green foliage. Blooms attract hummingbirds and other pollinators. Long-lasting red berries follow the blooms.
Attractive to hummingbirds over a long season. Thrives in full sun but will tolerate partial sun and light, afternoon shade. If it becomes overgrown, it can be cut down to ground level and new shoots will generate.
This honeysuckle is a hybrid cross of Lonicera sempervirens, native to the eastern half of the US (CLICK FOR RANGE MAP) and Lonicera hirsuta, native to the northeastern US (CLICK FOR RANGE MAP).