browsing: Spicebush Swallowtail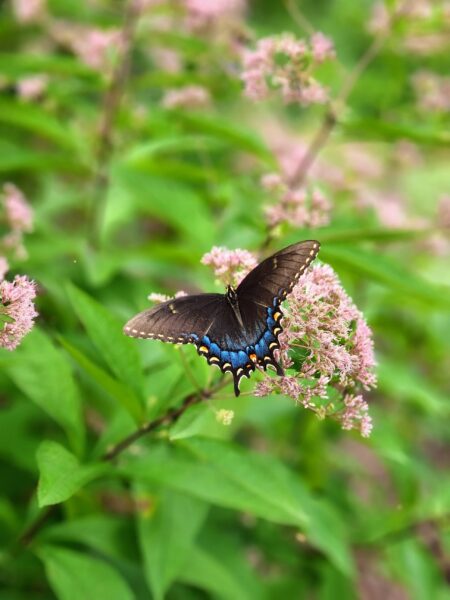 Favorite host plants of the Spicebush swallowtail include spicebush, sassafras, and tulip tree.
The Spicebush caterpillar initially appears camouflaged as a bird-dropping, later transforming into a brilliant, bright green caterpillar with enormous false eyes that give it the appearance of a predator.
Caterpillars will spin silk to tighten a leaf around themselves to create a safe place to hide during the day. They feed at night for 3-4 weeks as caterpillars. After another 1-2 weeks in a chrysalis, butterflies emerge!
Nectar plants include verbena, zinnias, lantana, periwinkle, and other flowers.
Click here for range map, photos, and natural history.
Include these plants in your landscape to host Spicebush Swallowtail!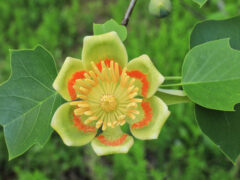 Tulip trees are fast growers, often measuring growth of more than 2′ per year. Tulip-shaped flowers … Continued